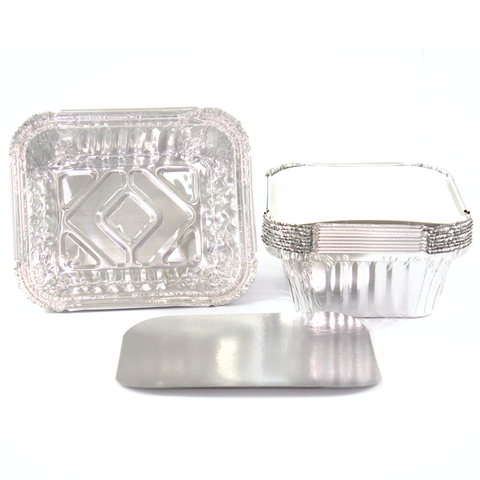 Target Pack Aluminium Foil Container with Lid - 400ml - 10pcs
Multi-Use of Aluminium Foil Containers
Aluminium foil trays could be used for several purposes such as cooking, baking, re-heating, serving etc.
Cook, Bake and Re-Heat
Remove the lid when cooking, baking or re-heating and place the container on a flat surface for easy removal.
Lid
Foil side of the lid should be placed down facing the food and fold down the edge of the container right round the lid.
Refrigerate
Cooked food or salads kept in the container should be closed by the lid to preserve freshness.
Approximate Dimensions (L x W x H)
5in x 3.5in x 1.5in
Features
Includes lids
100% Recyclable
400ml
10pcs
---
We Also Recommend