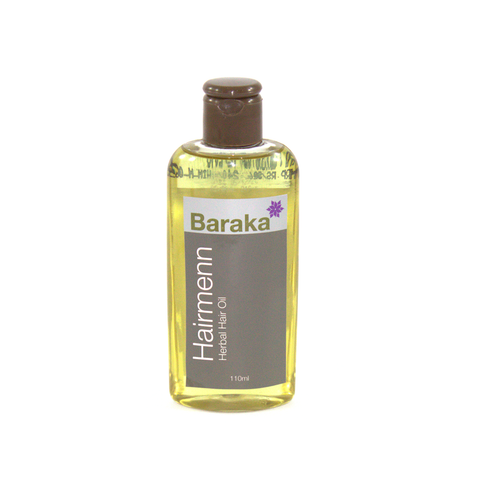 Baraka Hairmenn - Herbal Hair Oil - 110ml
Baraka Hairmenn Herbal hair oil is a 100% natural premium formulation of virgin coconut oil enriched with fenugreek, Black seed oil, Henna & Amla. Hairmenn prevents premature hair loss, hair graying & keeps the hair healthy and strong.    

Black Seed has a history of 2500 years. This makes black seed one of the safest plant extracts for human consumption. Black seed is an adaptogen which means an agent causing adaptive reactions. Black seed has the ability to increase the resistance of the human body, protecting it against various diseases. Clinical trials have shown that Black Seed Oil controls Blood Sugar & Cholesterol apart from many other diseases and is considered to be one of the greatest healing herbs of all times.
---
We Also Recommend